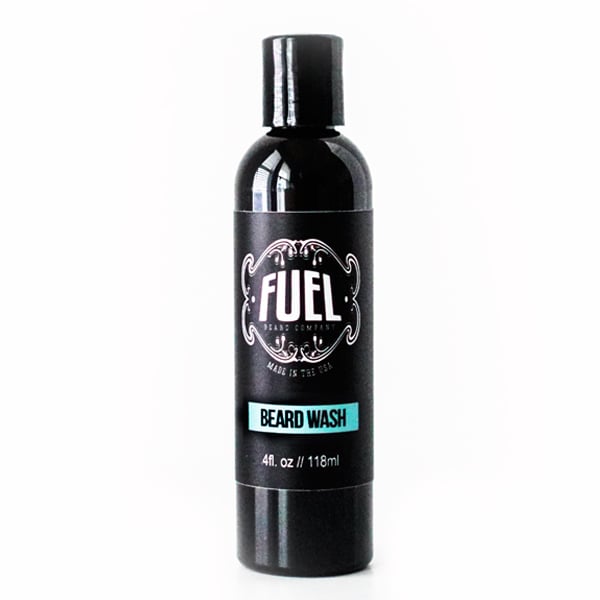 FUEL BEARD WASH is the solution for a clean and healthy beard. A special formula with gentle Sulfate-Free beard and skin conditioning agents to clean your beard and the skin underneath. FUEL BEARD WASH will leave your beard silky-smooth, manageable and smelling damn good.
Directions: Pour on a wet washcloth or your hand. Apply to skin and hair.
Lather and rinse. Easy Right!
Caution: to maintain product integrity do not store this container in the location where water me into the bottle
Safety Tip: to please keep this product out of reach of children.
Ingredients: water, PEG-80 sorbitan laurate, cocamidopropyl betaine, sodium laureth sulfate, PEG-150 distearate, tetrasodium EDTA, Mentha × piperita, sodium chloride, polyquaternium-10, fragrance, PEG-175 diisostearate, phenoxyethanol, caprylyl glycol, sodium hydroxide